Veeam-powered BaaS & DRaaS
Save the day with Northstar Limited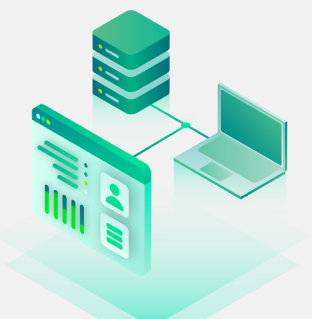 Sleep at night knowing
Veeam-powered services have you covered no matter what so that IT can be a champion to your business.
When it comes to backup and disaster recovery, your fellow IT pros across the world face the same core challenges: capabilities, cost and complexity. Your data protection solution must be flexible, reliable and affordable — without sacrificing security or ease of use.
This is where Northstar Limited can save the day! You get all the benefits of Veeam's® powerful solutions for cloud, virtual and physical backup, coupled with hyper-focus on your SLAs and deep industry expertise. No need for a huge IT staff, expensive off-site repository, or cumbersome legacy apps.
DISCOVER MORE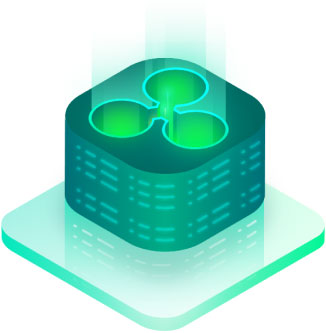 Veeam Cloud Connect
Fast, secure backup and DR to the cloud
Veeam Cloud Connect makes it easy to get backups and replicas off site to a Backup as a Service (BaaS) or Disaster Recovery as a Service (DRaaS) provider without the cost and complexity of managing a second infrastructure.
It's as easy as selecting Northstar Limited within the Veeam Cloud Connect console and pointing backup or replica jobs to the cloud with a few simple clicks. There's no separate console, and data is fully encrypted at every step. Backups are as safe and confidential as they would be in a dedicated off-site repository, so that data of ALL types is completely protected and easy to recover.
Off-site backup
Store your data offsite
with Northstar Limited
From escalating costs of storage to the complexity of hybrid-cloud environments, modern challenges are driving customers like you to look for powerful protection of their data. This extends across a spectrum of needs:
Flexible backup of endpoints, no matter where they reside

Direct-to-cloud backup storage for scalable lower-cost backup

Options such as Tape as a Service to help meet compliance requirements for data archiving and retention
Veeam and Northstar Limited are here to help you meet the demand for reliable, effective and scalable backup with easy-to-implement solutions that extend your backup infrastructure to the cloud with just a few simple clicks.
READ MORE
SaaS data protection
Powerful BaaS for Microsoft 365
While you likely know Microsoft provides a powerful array of services within Microsoft 365 — you may not know is that backup isn't one of them. Northstar Limited offers Veeam-powered solutions to protect and manage all your data, including critical SaaS applications like Microsoft 365, so that you're protected against accidental deletion, security threats, retention policy gaps and more.
And with clear-cut visibility and reporting, you gain the confidence of knowing you will meet SLAs around legal and compliance requirements with advanced search capabilities to perform eDiscovery on mailboxes, files or sites.
7 Critical Reasons for Microsoft 365 Backup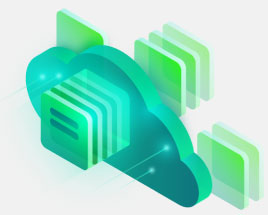 Azure and AWS data protection
Veeam-powered backup within and across clouds
When it comes to any third-party cloud, the responsibility is on the customer to secure and protect their data. From accidental deletion to configuration issues, there's plenty of opportunity to lose your data in the cloud, but executing a data protection strategy in the cloud poses challenges:
Backup, replication and archive can run up the bill fast if you're not careful

Recovery can be slow and painful, especially when built-in capabilities don't come close to the RPO and RTO you expects
Veeam and Northstar Limited offer you the tools to deliver cost-effective, secure cloud-native backup and disaster recovery of AWS EC2 and Azure.
LEARN MORE
Seamless DRaaS powered by Veeam
Disaster recovery that fits your business needs and budget
Disasters come in all shapes and sizes, whether it's a full-site failure due to natural disaster, a stoppage due to ransomware attack or a well-intentioned employee who hit the wrong button. To protect your environment, you need:
Reduced effort and complexity in order to improve usability and free IT from redundant tasks

Visibility and reporting of service levels to meet regulatory compliance
Veeam and Northstar Limited make it easy for you to achieve integrated off-site replication with the solutions you need to stay resilient in the face of a disaster:
Easy, flexible and fully secure DR without breaking the bank, made possible with Veeam Cloud Connect Replication

Full support for VMware vCloud Director, the leading platform used by cloud providers to deliver secure, efficient and elastic cloud resources
MSP backup
Veeam-powered BaaS for VMs, endpoints and more
IT organizations often need to spend a significant portion of time on break/fix activities — but backup shouldn't be one of them. In order to achieve reliable backup and recovery for all of your workloads, you need a comprehensive yet easy-to-use BaaS solution that just works and is fully centralized and secure.
Veeam and Northstar Limited provide you with the tools you need to get the job done, such as:
Centralized remote monitoring
and management capabilities

A proven data protection offering driven by Veeam Backup & Replication™ for all your customer workloads, including vSphere, Windows and more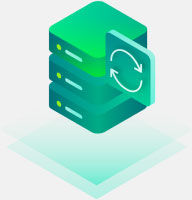 LEARN MORE
x
Click here to view the Northstar Limited privacy policy.